Vital Statistics
Founded: 1908
Chairman: Andy Pilley
Last Season: League One - 11th
Nickname: The Cod Army
Rivals: Southport, Morecambe
Major Honours
None
Scheduled Matches
Portsmouth vs Fleetwood: Saturday, November 16th (3pm)
Fleetwood vs Portsmouth: Saturday, February 22nd (3pm)
Fleetwood Town: A brief history
Fleetwood Town's current guise was actually formed as late as 1997 but there were two previous football clubs in the town. The original Fleetwood was formed in 1908 and won various Lancashire titles before folding in 1977 due to financial difficulties.
A new Fleetwood Town was formed in the same year and had some success in non-league before going bust in 1996. The newest incarnation began in 1997 as Fleetwood Wanderers, changed their name to Fleetwood Freeport for sponsorship reasons and then to Fleetwood Town in 2002.
Bankrolled by Andy Pilley, the Cod Army rose up football's non-league system rapidly and reached the Football League in 2012 after winning the Conference. The success continued when Fleetwood were promoted again in 2014 and have held their own since.
The Manager: Joey Barton
A talented midfielder, Joey Barton will always be remembered for the controversial moments in his career despite playing over 350 Premier League games for Manchester City, Newcastle, QPR and Burnley.
Barton's career has been marred by three charges of violent conduct as well as a jail term for assault. His playing days were over when he admitted a charge relating to betting which resulted in a ban from the F.A.
At the age of 35, Barton hung up his boots and was announced as the new manager of Fleetwood in 2018 and still creates controversy.
The Ground: Highbury (Capacity: 5,100 - Away: 830)
Although Highbury (not of Arsenal fame) is a small stadium that wouldn't look out of place in non-league, fans might be surprised by what it has to offer.
The Parkside Stand is a modern stand which looks excellent by lower league ground standards. The facilities are good and up to 300 Pompey fans can be seated there for those who don't wish to stand.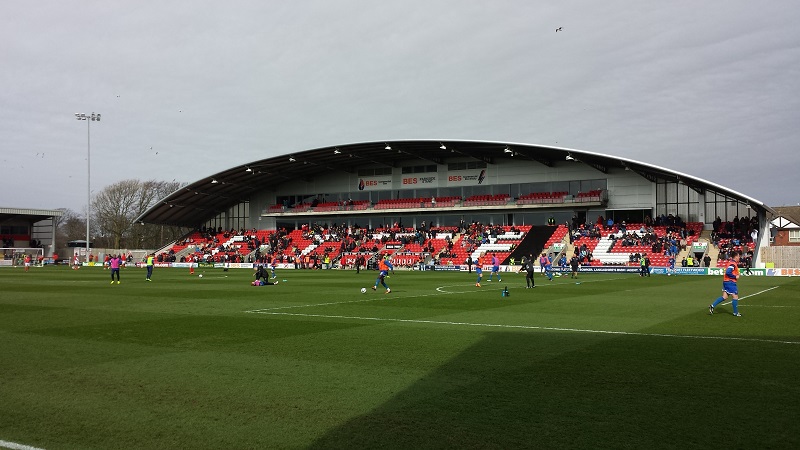 The Memorial Stand is where the most vocal Fleetwood fan are but it is more known for its surprisingly excellent sports bar behind it. In there are many screens showing various sports channels and a good selection of drinks too. It really is worth checking out if you decide to make the trek to Lancashire.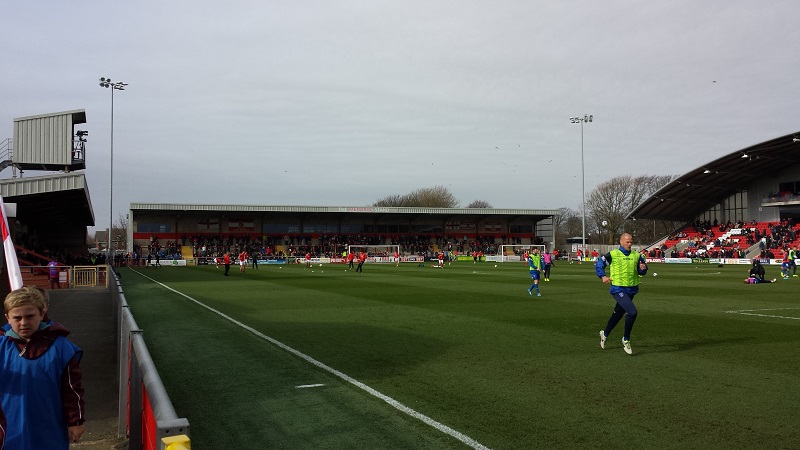 The Percy Ronson Stand is a good little terrace, although it only holds around 500 fans. The stand is slightly elevated and has no pillars so you should get an excellent view of the pitch.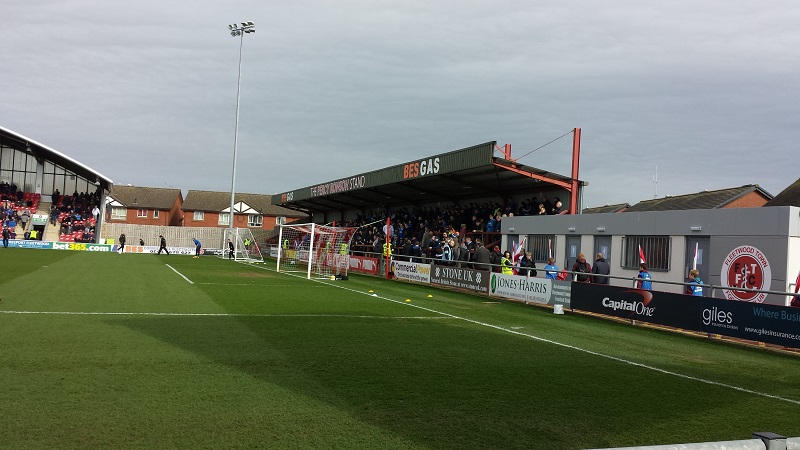 Finally, the Highbury Stand is a basic single-tiered affair which only stretched halfway up the pitch. At the other end, there is a big screen which shows mascot "Captain Cod" do the dance to Saturday Night Fever to the Captain Pugwash theme. It's the most tinpot thing you'll ever see at a football ground.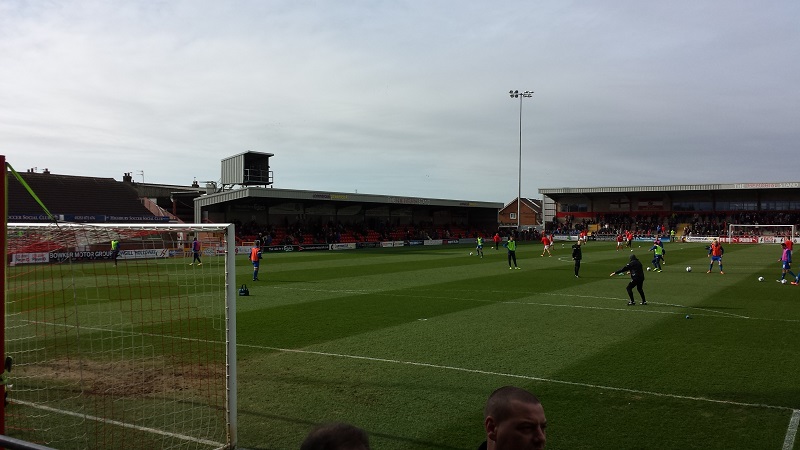 Overall, Highbury is a surprisingly decent day out although because Pompey will be playing there in February, it'll be freezing cold! Oh, and let's hope they don't score and subject us to that awful goal celebration.