Vital Statistics
Founded: 1879
Owner: Stewart Donald
Last Season: League One - 5th
Nicknames: The Black Cats
Rivals: Newcastle United, Middlesbrough
Major Honours
League Champions: 1892, 1893, 1895, 1902, 1913, 1936
FA Cup: 1937, 1973
Scheduled Matches
Portsmouth vs Sunderland: Saturday, February 1st (3pm)
Sunderland vs Portsmouth: Saturday, August 17th (12:30pm - SKY)
Sunderland: A brief history
Formed in 1879, Sunderland were elected to the Football League in 1890 and won their first league title the season after. They retained their title and won it again two years later before more league triumphs in 1902 and 1913. The last league title Sunderland would win was in 1936 and they followed that up with an FA Cup win the following season.
Following financial scandal in the 50's due to paying players above the maximum wage, Sunderland were relegated for the first time in 1958 and didn't bounce back until 1964 but were then relegated again at the end of the decade. As a second division club, Sunderland won their most recent trophy by famously beating Leeds 1-0 at Wembley in 1973 but by1987 they were relegated to Division Three.
Having experienced another promotion and relegation, Sunderland moved from Roker Park into the Stadium of Light in 1997 and were promoted back to the Premier League in 1999. Since then Sunderland had broken the record for lowest Premier League points total twice (19 and 15 points respectively) but stablised and stayed in the top flight from 2007 to 2016 until a disastrous double relegation saw the Black Cats drop into League One.
The Manager: Jack Ross
Ross' playing career was largely unremarkable, spending most of it at Clyde before a brief unhappy stint at Hartlepool and then returning to native Scotland to play for Falkirk and St. Mirren.
Alloa Athletic gave Ross his first managerial role and he left them in a healthy position in Scottish League One before returning to St. Mirren to manage the club he once played for. There, he won the 2018 Scottish Championship and that caused Sunderland to come calling as Ross has building a reputation for turning failing clubs around.
The Ground: Stadium of Light (Capacity: 49,000 - Away: 3,000)
The Stadium of Light is not only the best ground in League One but one of the best in the country. It's imposing from the outside and it simply shouldn't be a venue hosting third tier football.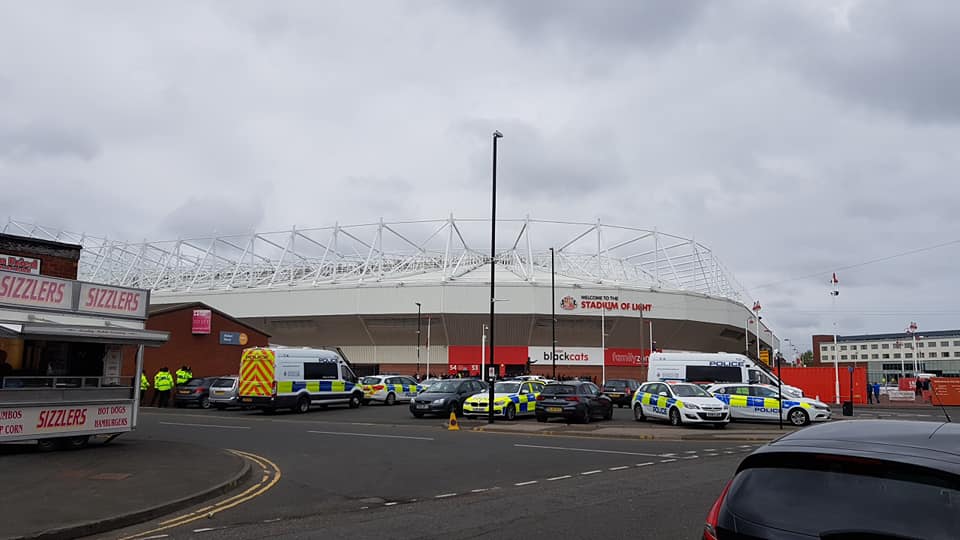 Unfortunately away fans are now situated in the top tier of the North Stand and no longer occupy the South Stand which offered better views of the pitch. Often the top tier not allocated to away fans remains empty as seen in the photo below.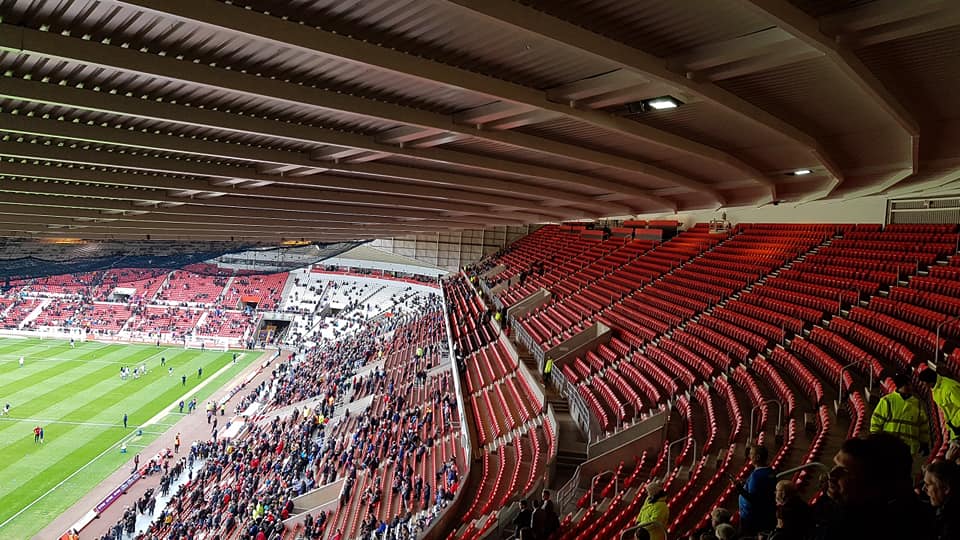 However, the Stadium of Light is still a superb venue and the Sunderland fans can generate a lot of noise when things are going for them. Conversely, they can also quickly turn on their side if they're not performing and that only makes things worse.