Vital Statistics
Founded: 1906
Chairman: Ron Martin
Last Season: League One - 19th
Nickname: The Shrimpers
Rivals: Colchester United, Leyton Orient
Major Honours
None
Scheduled Matches
Portsmouth vs Southend: Saturday, September 7th (3pm)
Southend vs Portsmouth: Saturday, April 18th (3pm)
Southend United: A brief history
Like many other clubs in this division, Southend spent most of their early years playing in the lower leagues having been founder members of the old Third Division in 1958. Despite financial problems in the 80's, the Shrimpers recovered to finish at an all-time high of 12th in the second tier in 1992 having looked like challengers for promotion to the Premier League at one point.
Two successive relegations in 1996 saw Southend return to the bottom tier and they stayed there until 2005 when they were promoted from League Two under the management of Steve Tilson and Paul Brush. Things got better as Southend won League One in 2006 and a year later defeated Manchester United in the League Cup but the season still ended in relegation.
The club's form declined over time which led to the dismissal of Brush and Tilson as the Shrimpers ended up relegated back to League Two in 2010. Paul Sturrock was appointed to try and revive fortunes but never quite managed it amid financial problems and was bizarrely sacked in favour of bringing in Phil Brown, who eventually won promotion with a play-off final victory over Wycombe in 2015.
The Manager: Kevin Bond
A man who needs no introduction to Pompey fans, Bond arrived at Fratton Park as Alan Ball's assistant manager in 1998 having previously managed Stafford Rangers a year prior. When Ball was sacked, Bond briefly worked as a scout for West Ham before following Harry Redknapp back to Portsmouth.
Most of Bond's career has since been spent following Redknapp as he joined him at Southampton before coming back to Pompey. He then briefly worked at Newcastle and was given the manager's job at Bournemouth before going to Tottenham to reunite with Harry once again.
He did the same when Redknapp was at QPR and Birmingham but between that had a brief stint as manager of Hong Kong Pegasus. In April 2019, Bond was appointed Southend manager to keep the club in League One which he just about achieved.
The Ground: Roots Hall (Capacity 12,392 - Away: 1,200)
It's safe to say that Roots Hall is an old ground with character. The away end entrance brings feelings that most visiting fans must feel when they see the Milton End at Fratton Park!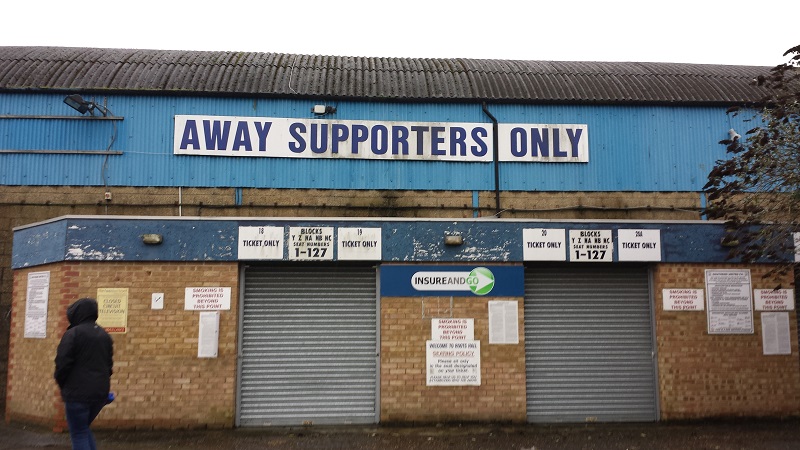 The South Stand is a two-tiered affair with a proper "old skool" clock and sponsor that looks like it hasn't changed since 1993. (Hi-tec!? Really!?) The residents in the flats behind probably get to see a free football match every other weekend, the cheapskates!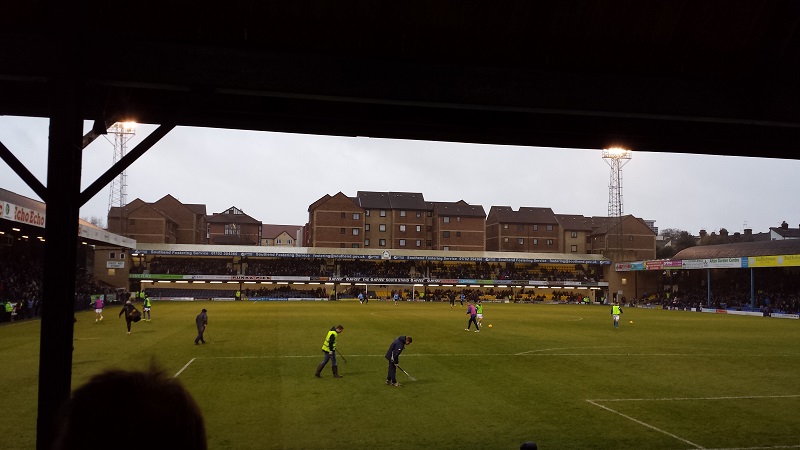 The East Stand is where some of the more mouthy Shrimpers sit as they attempt to goad the away fans although the vast majority are generally very welcoming.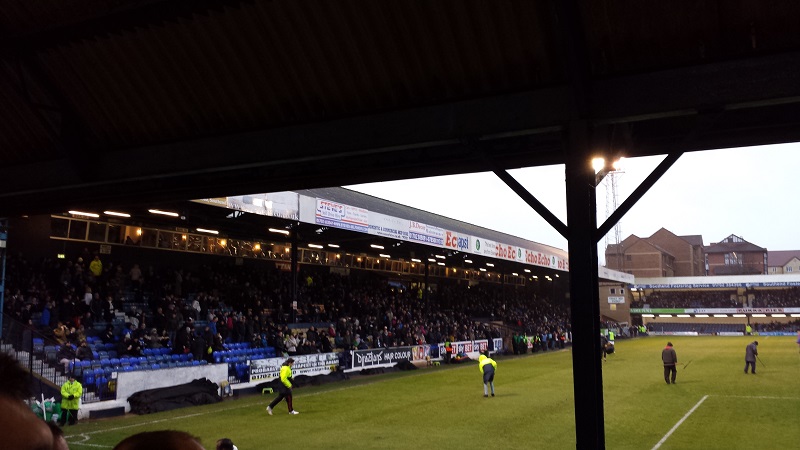 The West Stand is another old stand with pillars in the way of the fans and a very dodgy looking gantry. A fairly loud noise can be generated in the ground due to the low hanging roofs on each stand.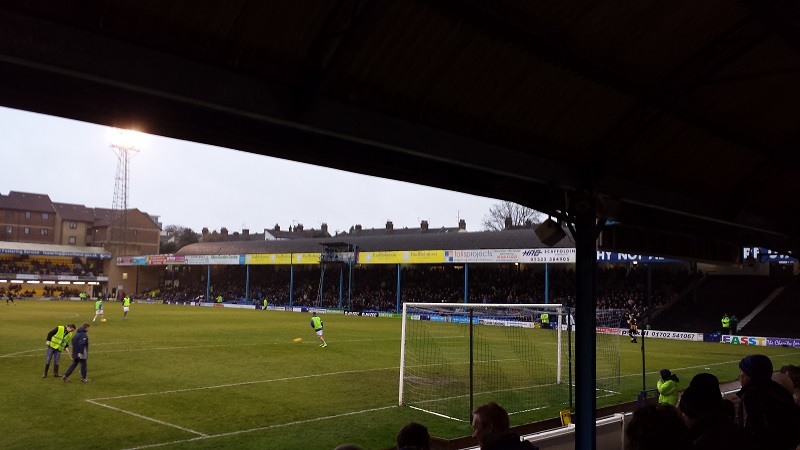 And finally, I'm not one to care about club mascots but Southend's really does take the piss. His name is "Sammy the Shrimp" but "Danny the Dildo" may be more appropriate. He has to be the worst mascot not just in football but in all of sport.
Overall, Southend is a decent away day although finding a place to drink has become more difficult with the nearby Blue Boar closing down and the club bar supposedly not admitting Pompey fans anymore but the nearby fish and chip shop does some excellent grub.
For those who think Fratton Park is the best ground in the universe then Roots Hall will be right up your street. The away end is shallow, obstructive and has a lack of good facilities but you can generate an excellent atmosphere there so long as the fans aren't too spread apart!