Vital Statistics
Founded: 2004
Chairman: Pete Winkelman
Last Season: League One - 12th
Nickname: The Dons
Rivals: AFC Wimbledon, Peterborough United, Wycombe Wanderers
Major Honours
None
Scheduled Matches
Portsmouth vs MK Dons: Saturday October 14th (3pm)
MK Dons vs Portsmouth: Saturday, February 10th (3pm)
The Manager: Robbie Neilson
The 37-year-old Scot played most of his career as a defender at Hearts although briefly had a spell in England with Leicester. He became Hearts manager in 2014 and led them to third place in the Scottish Premier League in 2016, which prompted MK Dons to hire him as a replacement for Karl Robinson.
The Ground: Stadium: mk (Capacity: 30,500 - Away: 3,000)
These photos were taken before the top tier had been completed, making an already impressive stadium even better. Say what you like about MK Dons as a club itself but their stadium is one of the best in the country.
Like Arsenal's Emirates Stadium, the seats are padded and the away allocation is plentiful given that the home areas of the ground never come close to selling out.
When you arrive in the stadium you are greeted with a massive open concourse which is more akin to an American Baseball stadium, but the facilities and food are excellent for a football ground. The photos below were taken from said concourse.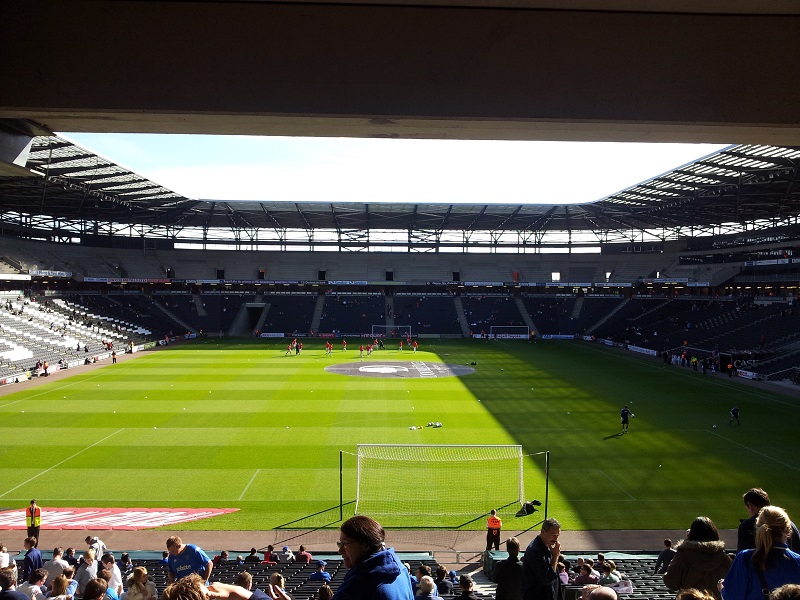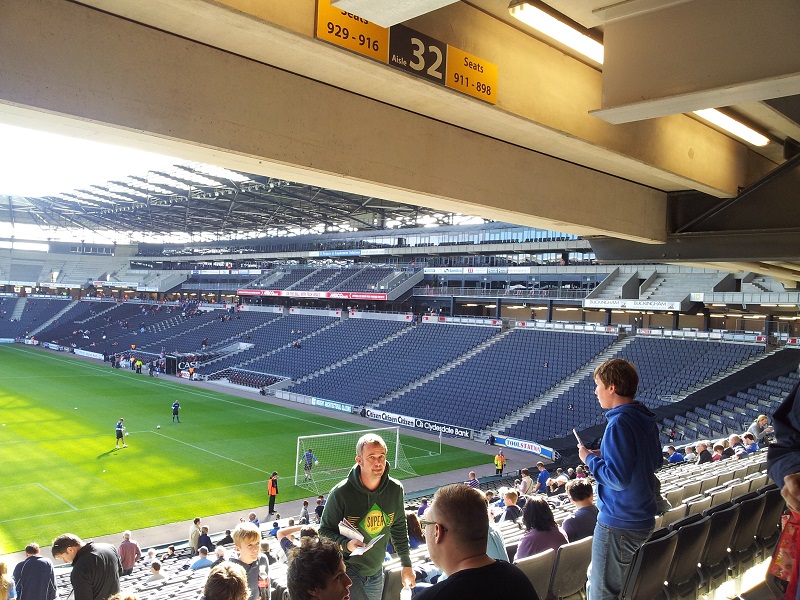 Overall, MK Dons is one of the best away days in the league. The only real problem for Pompey fans will be finding a good pub to drink in beforehand.