Vital Statistics
Founded: 1893
Chairman: Paul Scally
Last Season: League One - 13th
Nickname: The Gills
Rivals: Millwall, Charlton Athletic
Major Honours
None
Scheduled Matches
Portsmouth vs Gillingham: Saturday, October 10th (3pm)
Gillingham vs Portsmouth: New Year's Day, Wednesday, January 1st (3pm)
Gillingham: A brief history
Formed as New Brompton in 1893, the Kent club were promotoed to Division One after its first season in Division Two in 1895. The club avoided relegation in its early years due to the expansion of the Football League and its name was changed to Gillingham in 1912.
Gillingham finished bottom of the Third Division and weren't re-elected to the Football League in 1938 but they made a return in 1950 and have remained ever since, despite struggling at times.
The Gills finished in their highest ever position when they finished 11th in the second tier during the same season when Pompey were promoted to the Premier League as champions of Division One. Gillingham couldn't survive for long as they were relegated to League One and have yo-yo'ed between the bottom two tiers since.
The Manager: Steve Lovell
Starting out at Stamford, Evans' managerial career has courted controversy down the years. The 55-year-old was suspended from Boston United in 2002 (but returned in 2004) following an F.A. investigation into "contract irregularities" and he was also handed a further fine for attempting to impede the inquiry.
Furthermore, Evans also received punishments for verbally abusing match officials and pleaded guilty to conspiracy to evade tax. Boston were relegated to non-league in 2007 and so Evans decided to join Crawley Town.
With Crawley, Evans continued to receive bans for his constant abuse but he guided the non-league side to League Two before leaving for Rotherham, where he won back-to-back promotions to the Championship and was courted by Leeds. Predictably, that spell didn't end well and after an unsuccessful time at Mansfield, Evans was able to land the Peterborough job before yet another dismissal for poor results. At the start of the 2019-2020 season he will now take the reins at Gillingham.
The Ground: Priestfield Stadium (Capacity: 11,582 - Away: 1,500)
Priestfield Stadium isn't a particularly wonderful football ground to visit for a visiting fan. As you walk toward the Brian Moore Stand for the first time you begin to uncover what you're in for and the scaffolding does little to make you feel any better.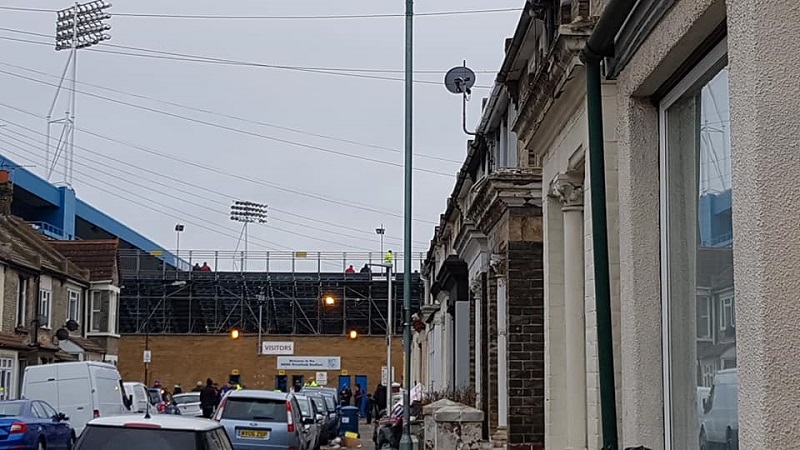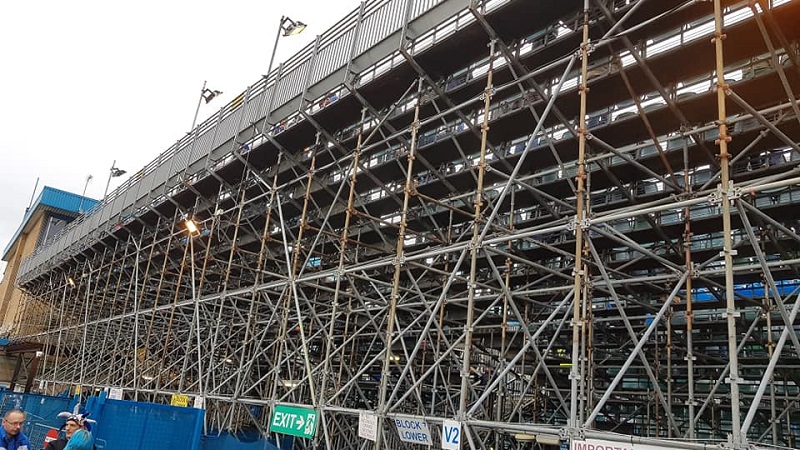 In fairness, if you can tolerate the "temporary" seating, the cold open air and lack of atmosphere that comes with it you will at least get a decent view of the pitch. A small number of Pompey fans can also be seated in part of the Gordon Road Stand to the right, complete with gantry.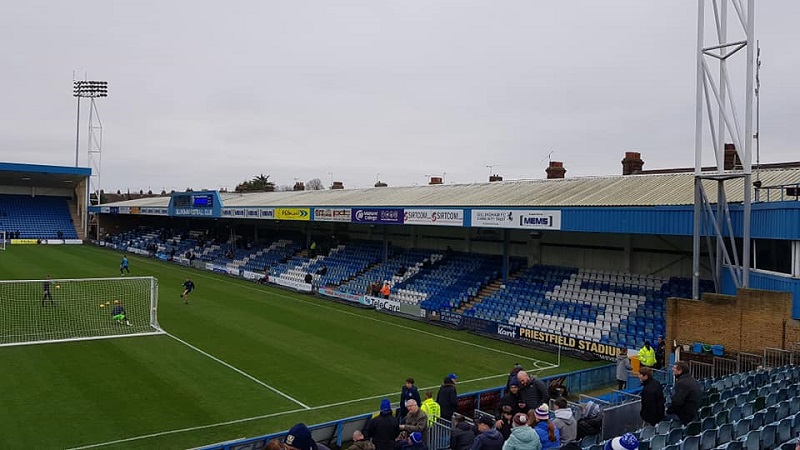 To the left is the two-tiered Medway Stand. It's nothing special but still the best stand in the ground.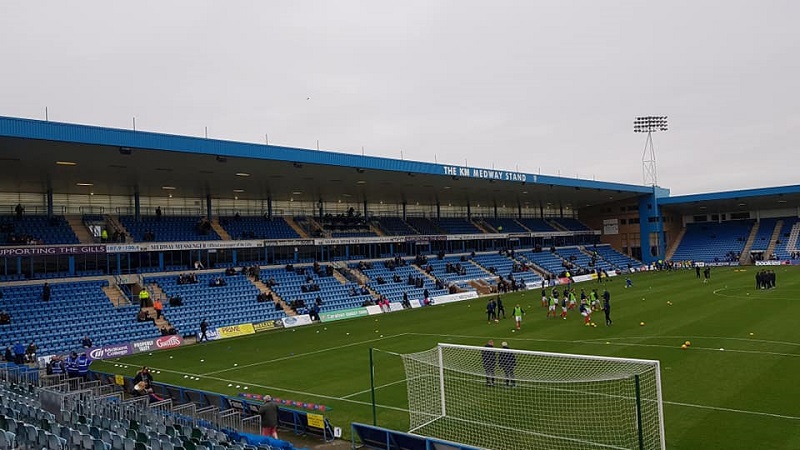 And finally, opposite the away end is the Rainham End. Again, there's nothing special about it.